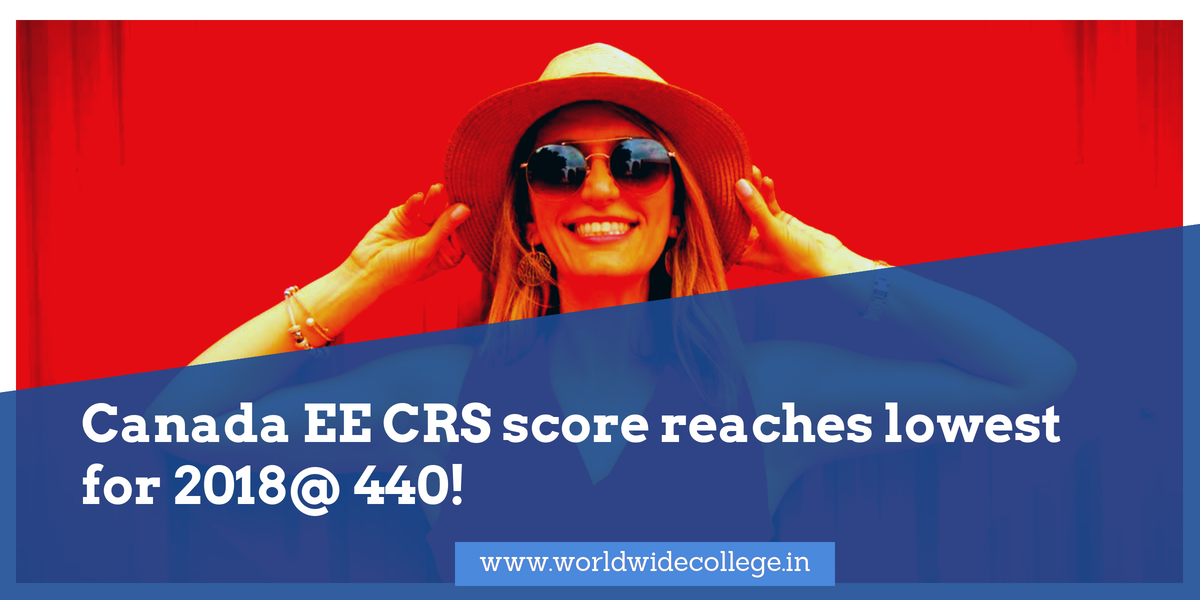 Canada EE CRS score has reached the lowest for 2018 at 440 points in the latest Express Entry Draw. It was held on 8 August offering 3, 750 ITAs for Canada PR. This is the lowest Comprehensive Ranking System score in this year so far.
The 8 August draw marks the second occasion when the CRS score ceiling has reached 440 in 2018. On the earlier occasion, it had reached this low in a program specific draw on 23 May 2018. However, it is the first instance that the score has reached 440 for an all-program draw in this year.
The time and date for the tie-break in the latest round have been announced by IRCC. These were 00.06.40 UTC and 31 January 2018 respectively, as quoted by the CIC News. It implies that all candidates who secured CRS score above 440 received the ITAs. Plus, those who submitted the profiles within the specified time and date with 440 scores also received the ITAs.
The 8 August draw continues the trend of offering 3, 750 ITAs for Canada PR that commenced on 13 June 2018. This current trend of high numbers of ITAs has been established in this year. Express Entry draw sizes have steadily enhanced by 500 or 250.
It is possible that IRCC can exceed the number of ITAs offered in 2017 owing to the enhanced target for intake of immigrants in 2018 and 2019. We need to watch out if the draw sizes enhance above 3, 750 in this year. The Canada EE CRS score can further decrease. This is if IRCC conducts more frequent or larger draws.
Also Read
---
What others say about this post? (0 Comments)