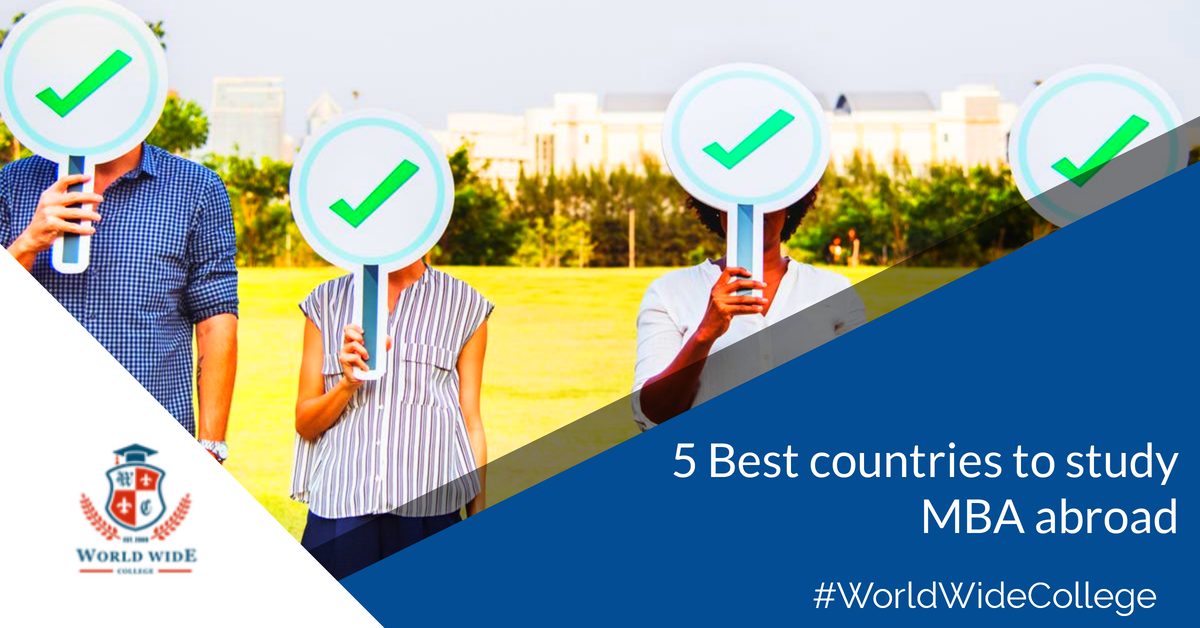 MBA is one of the most sought after courses today but it is essential to keep in mind that the kind of university and MBA program you attend also has connotations related to it which can help open doors based on the university's reputation. Hence, it is important to choose the place of study wisely before applying.
"Pursuing an MBA abroad would give a student practical knowledge, better work opportunities, and options for Permanent residency in countries like Canada, Australia, and New Zealand." .
Listed below are the top international education destinations, giving you ample choices to fulfill your dream of studying MBA abroad.
The United States of America
The US is one of the most popular business school destination with the most number of prestigious B-schools in the world.
Pursuing an MBA from the top-notch universities of USA is an advantage in itself, but along with it students also get strong infrastructural support, great internships and exposure to latest content and technology besides practical training through projects. Exposure to the business environment during internships in top companies grooms students into future entrepreneurs and business executives.
The main factor that differentiates US B-schools from rest of the world is the fact that American MBA is all about expanding your network and knowing the right people. Ultimately it will be this network of people which will help budding entrepreneurs.
To get into US B-schools, the quality of work experience is given a bit more preference over academic records. It is mandatory for the applicants to clear GMAT and English proficiency tests like TOEFL or IELTS.
Read and download the complete Country guide for the US
Top B-Schools in the USA:
Booth School of Business, University of Chicago
Harvard Business School
The Wharton School, University of Pennsylvania
Kellogg School of Management, Northwestern University
Stanford Graduate School of Business
Looking for Abroad Counselling? Get Free Profile Evaluation from World Wide College Expert Counsellors - Sign Up Now
United Kingdom
The United Kingdom has always been the favorite study abroad destination among Indian students. London is one of the leading finance and banking centers, and other cities of UK offer excellent opportunities in the services industry. This reflects in UK business schools' international reputation not only through a rigorous academic approach but also through high salaries and excellent job opportunities after graduating. In fact, in 2007 UK's business schools taught more MBAs per year than the rest of Europe put together, according to a British Council research document.
The fact that the UK has a strong Indian population base is what makes this country an attractive destination for Indian students, as students traveling from India find it a lot more comforting to be around people with similar background.
Read and download the complete Country guide for the UK
Top B-Schools in the UK:
London Business School (LBS)
London School of Economics and Political Science (LSE)
University of Oxford - Said Business School
University of Cambridge - Judge Business School
University of Warwick - Warwick Business School
Manchester Business School - The University of Manchester
University of Strathclyde - Strathclyde Business School
Lancaster University Management School
Imperial College Business School
University of Edinburgh Management School
Cranfield School of Management
---
What others say about this post? (0 Comments)