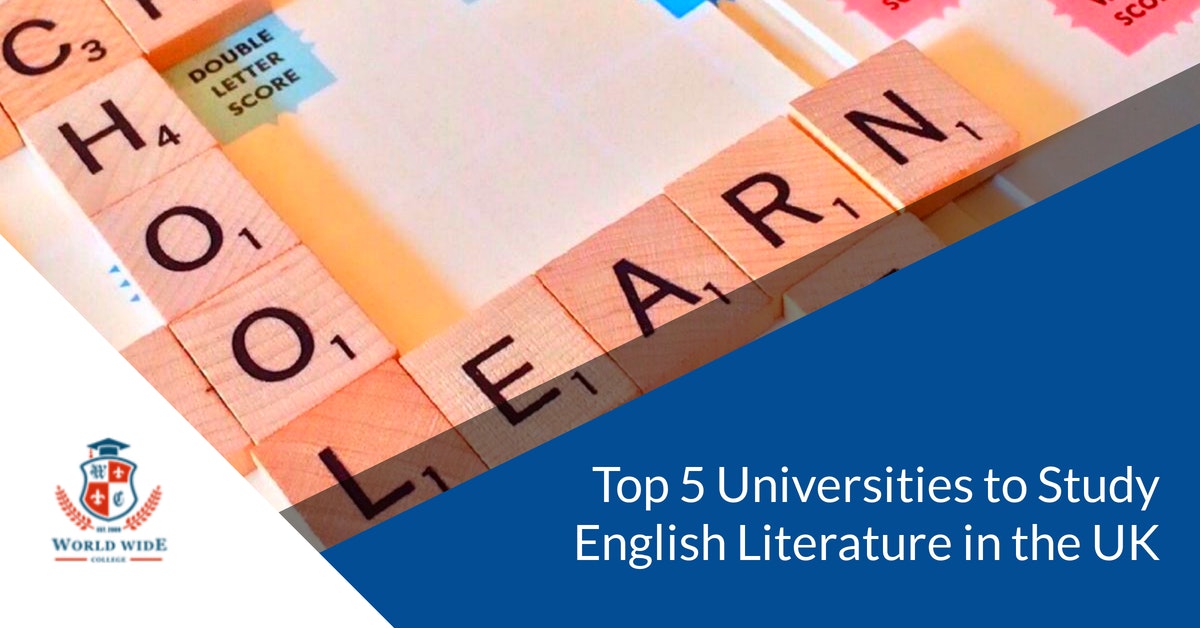 The English Literary Studies enables the students to develop comprehensive written & spoken communication skills. This challenging course in the UK focuses mainly on analysis, debates, critical theorising, creative writing and expression of historical classics, authors and genres.
As the graduates become expertise in arguing, framing the narration and explanation, analysis & interpretation, this field opens up abundant of vibrant and creative avenues to explore. You may work in civil services, journalism, management, tourism, films & media, administration, marketing, public relations, social media and legal sector.
English literary studies can be immensely rewarding for those with a passion for landmark classics, poetry and plays. If you want to Study English Literature in the UK then arrange a meeting with World Wide College today.
5 Highest Ranking Universities in the UK for English Literary Studies
1. University of Durham
Course to consider: BA (Hons) English Literature with optional year abroad
You can study English Literature as a Single Honours degree, or as a Joint Honours degree with Philosophy or History. English Literature can be studied as part of a Liberal Arts and Education Studies degree.
The department at Durham has long-standing strengths in Medieval studies, early modern literary culture, poetic and narrative forms, Romanticism, Modernism and twentieth-century literature, literary theory and textual editing.
A strong research profile with 90% world leading research-activity (REF 2014) & excellent publication record with continuing commitment to undergraduate teaching.
2. University of St Andrews
Course to consider: MA Comparative Literature (Joint Degree)
Explore a range of literatures- Arabic, Persian, French, German, Italian, Russian, and Spanish in English translation as well as texts from the UK and US.
Gain insight into the different cultural traditions, socio-political and historical forces with a focus on close reading, discussion, presentation and creative writing.
The School of Modern Languages (St Andrews) ranked top in the Scotland (Guardian University Guide 2018).
The school has a reputation for innovative research in an exceptionally broad range of areas and has been ranked first in Scotland for world-leading research publications (REF 2014).
3. University of Oxford
Course to consider: BA (Hons) English Language and Literature
One of the broadest courses in the country, giving you the chance to study writing in English from its origins in Anglo-Saxon England to the literature of the 20th and early 21st centuries.
Oxford's English Language and Literature is the largest English department in the UK, with over 300 graduate students.
The faculty has a very distinguished research and teaching record covering all periods of English literature.
Access to the Bodleian Library, all the faculty libraries and college libraries and exceptionally good computing facilities
4. University College London
Course to consider: BA (Hons) Comparative Literature
UCL being global university provides the ideal environment to pursue such a dynamic course that examines world literature from diverse geographical and cultural perspective.
You will study up to two foreign languages (one per year) in any combination selected from an exceptional range of modern and ancient languages.
The department is regularly ranked amongst the best in the UK and is perceived as an important home for comparative studies.
Only English department in the UK that maintains guaranteed one-to-one tutorial teaching throughout the program.
5. University of Birmingham
Course to consider: BA (Hons) English Language and Literature
The internationally renowned staff, specialising in areas from language use in new media to the cultural impact of Shakespeare gives you a thorough grounding in both disciplines.
You will explore the interconnections of both, with one of the largest concentrations of language and literature specialists in the country.
English Language and Literature at

Birmingham

is ranked in the Top 40 in the QS World University Rankings 2018.
Consistent excellent record of employment with over 90% graduate prospects and outstanding results in the latest REF 2014.
Apply to study English Literature in the UK
If you are interested in studying English Literature in the UK then arrange your free consultation today. Don't forget the Premium Service that guarantees at least one offer from a UK University!
---
What others say about this post? (0 Comments)