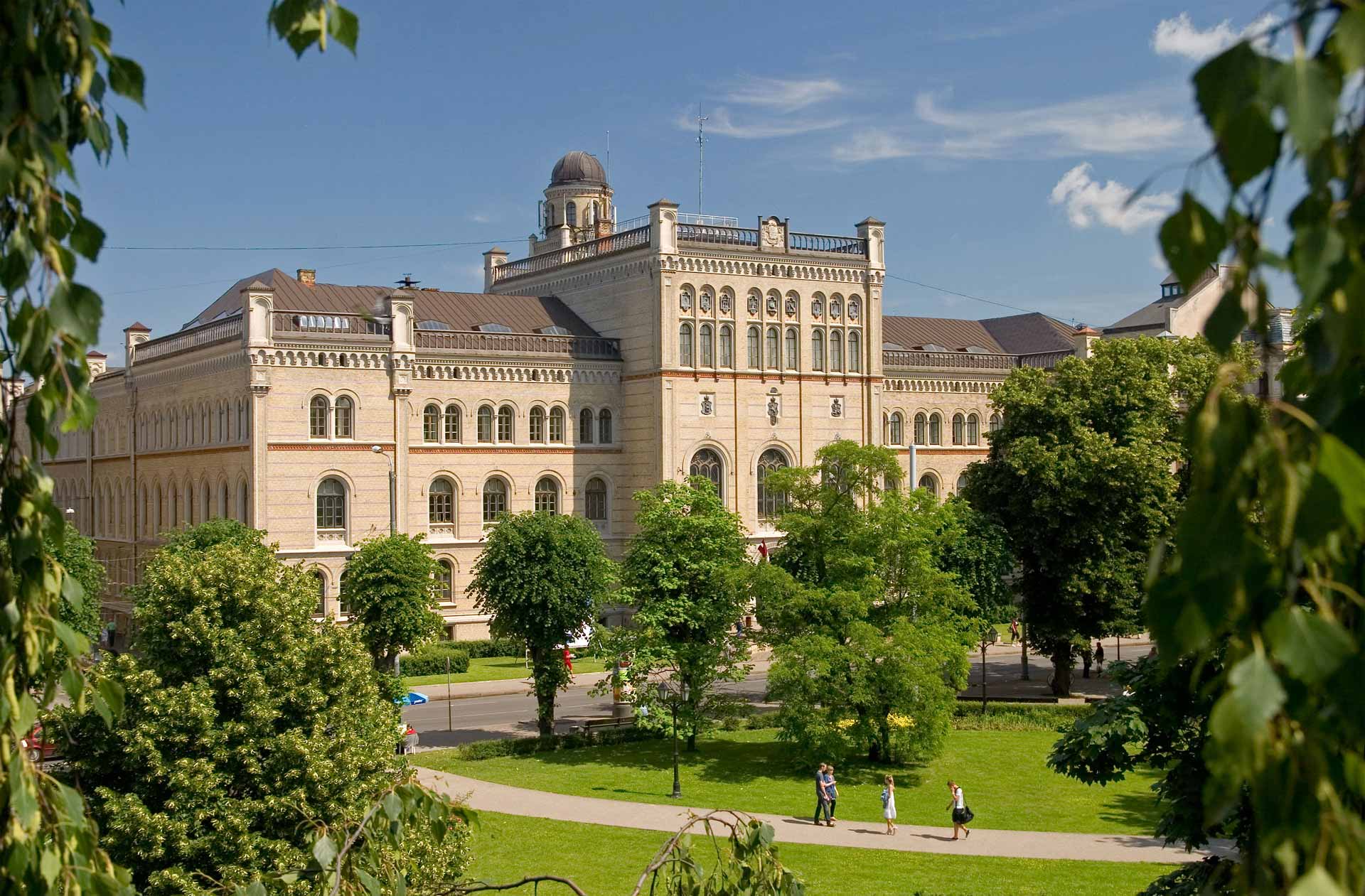 History
Riga Technical University (RTU) was established in 1862 as a multi-discipline polytechnic higher educational establishment. It was devised following the model of the most advanced technical universities of that time – Zurich and Karlsruhe universities, and became a foundation that allowed Riga to develop into a remarkable industrial centre in Europe at the beginning of the 20th century.
Education
To provide the studies that meet contemporary quality requirements and ensure advanced research, at present RTU has been implementing construction of the joint territorial complex in Kipsala, where modern academic and research premises are being gradually equipped and effective cross-disciplinary cooperation is being promoted.
Research
RTU carries out research in the fields that are essential for the national economy of Latvia and educates and trains highly qualified specialists that are in great demand and competitive in the international labour market.
Housing services
Riga Technical University offers accommodation on condition that you have already registered or will be registered as a student at RTU at the beginning of the Accommodation Period and remain registered student throughout the Accommodation Period.In Spring Semester Dormitories open on January 25, in Autumn Semester on August 15.Freshmen students (full time and exchange) can apply for dormitories before receiving full admission.
Library services
The RTU Scientific Library is the oldest higher school library in Latvia. The formation of the Library dates back to 1862 with the establishment of the library of the Riga Polytechnic – the first higher school in Latvia – based on the donation of 1048 books by the Riga Manufacturing and Stock Exchange Committee, which laid the foundation of the Library collection.
Medical services
The Higher Education Export Association (Latvia) together with ERGO Life Insurance SE Latvian Branch have developed International Student life Insurance for both EU and non-EU citizens.
To study at this university, you have to speak English. To test your English language proficiency book an IELTS test.
---
What others say about this post? (0 Comments)