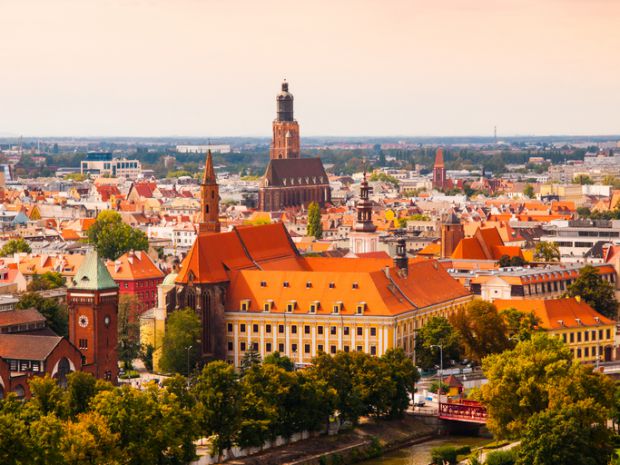 Poland's education system has seen some extraordinary changes in recent years. Following a huge drive in the nation's pursuit of a world-class schooling system in recent years, Poland is now home to around 500 higher education institutions. Many of these institutions are specialised, unlike a lot of European universities which tend to follow the traditional model of teaching and research in a wide range of disciplines. These are the best universities in Poland based on the Times Higher Education World University Rankings 2019.
In the 2012 Programme for International Student Assessment (PISA), Poland's education system was ranked 10th best in the world, an indication of just how quickly the country has developed since the collapse of communism in 1989.
The increasing prestige of Poland's higher education system is not the only thing the country has to offer. With a number of universities offering English language courses, as well as low living costs, a rich cultural legacy and beautiful scenery, it easy to see why Poland is fast becoming a very popular place to study.
Among Poland's academic alumni are some names you may be familiar with, including the first female Nobel Prize winner Marie Curie (who is also the only woman to have won it twice), composer Frédéric Chopin and astronomer Nicolaus Copernicus.
Top 5 universities in Poland
1. Jagiellonian University
Founded in 1364, Jagiellonian University is the oldest university in Poland.
The main campus is centrally located in Krakow and the university has 15 faculties including humanities, law, natural and social sciences and medicine.
The university library is one of Poland's largest and houses several medieval manuscripts and also an extensive collection of underground political literature.
Over 70 student associations are part of the university usually to promote student's scientific achievements through organising lectures, excursions and international conferences.
1. University of Warsaw
The University of Warsaw is one of Poland's largest institutions and also one of its most prestigious.
While most of the teaching is in Polish, the university offers more than 20 programmes which are taught in English, including programmes in economics, business and political science. The main campus of the university is located in the city centre and comprises several historic palaces.
Four University of Warsaw graduates have won Nobel prizes, including the physicist Joseph Rotblat, and the former Israeli Prime Minister, Menachem Begin.
Other notable alumni include the composer Frédéric Chopin and David Ben-Gurion, the founding Prime Minister of Israel.
3. Adam Mickiewicz University
Adam Mickiewicz University is on of the major Polish universities located in the city of Poznan.
It can trace its origins back to 1611 but opened officially in May. It has been named after the Polish Romantic poet Adam Mickiewicz since 1955.
Four Nobel prize winners are associated with the university including Marie Curie, the first woman to win the prize and the only person to win in two different sciences.
Other famous alumni include the mathematicians who cracked the Enigma machine code in the Second World War: Marian Rejewski, Henryk Zygalski, and Jerzy Różycki.
Undergraduate programs are taught in English, Polish and German; master's courses add Dutch to that mix and PhD research positions are also available in an array of languages.
3. AGH University of Science and Technology
The AGH University of Science and Technology was established in 1919 as the Academy of Mining. It came to be known by its current name in 1949.
The university's motto is "Labore creata, labori et scientiae servio" which translates to "Created in labour, I serve labour and science".
The university's curriculum encompasses 59 fields of study, including more than 200 specialisations, run at 18 faculties. Education in English is offered in 17 fields of study.
3. Warsaw University of Technology
The Warsaw University of Technology is one of the largest technical institutions in Central Europe with 19 faculties.
The most popular fields of study are geoinformatics, automatic control and robots, and biomedical engineering. The top three areas of study for employers were computer science, administration and management.
Although the majority of the teaching is in Polish, eight undergraduate courses, 13 master's courses and seven PhD programmes are taught in English.
Top universities in Poland 2019
| | | | |
| --- | --- | --- | --- |
| Poland Rank 2019 | WUR Rank 2019 | University | City |
| =1 | 601–800 | Jagiellonian University | Krakow |
| =1 | 601–800 | University of Warsaw | Warsaw |
| =3 | 801–1000 | Adam Mickiewicz University | Poznan |
| =3 | 801–1000 | AGH University of Science and Technology | Krakow |
| =3 | 801–1000 | Warsaw University of Technology | Warsaw |
| =6 | 1001+ | University of Gdańsk | Gdańsk |
| =6 | 1001+ | Gdańsk University of Technology | Gdańsk |
| =6 | 1001+ | University of Łódź | Łódź |
| =6 | 1001+ | Łodz University of Technology | Łódź |
| =6 | 1001+ | Nicolaus Copernicus University in Toruń | Toruń |
| =6 | 1001+ | University of Silesia in Katowice | Katowice |
| =6 | 1001+ | Wrocław University of Science and Technology | Wrocław |
---
What others say about this post? (0 Comments)