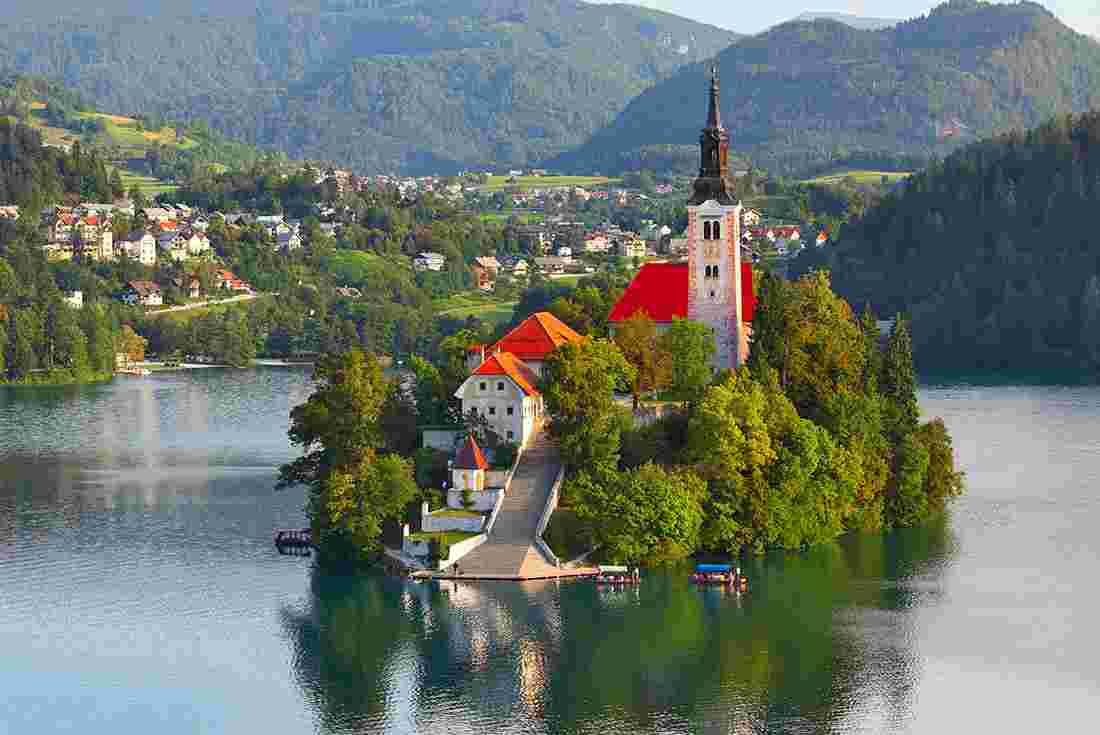 A student in Slovenia is a privileged student and Slovenia is a perfect destination!
Slovenia lies in the heart of Europe, which makes it really easy to travel out of the country either by renting a car or flying from one of the nearest airports. If you decide to travel around Slovenia you can take a train or share a ride and there are plenty of places to visit and activities to enjoy. The younger population speaks English almost fluently which means that communication won't be a problem wherever you go.
Slovene student organisations are very active and always ready to help you organise your life and get your social network started. Student organisations, called ESN (Erasmus Student Network), are active in all the university cities. They organise welcome or orientation weeks to help international students get to know each other and settle in. They also organise many sports and cultural events, parties and trips.
Ljubljana, Maribor and Koper are university cities which makes it easy for you to arrange your student life and enjoy your free time. Most of them don't have strict campuses, but all the faculties around the city have at least one student dormitory nearby or a plentiful selection of private accommodation.
Universities also have a tutor system, whereby students help other students at most of the faculties. These are Slovenian students that you can ask for advice or for a tour around the faculty.
Lectures are usually not obligatory, but professors highly recommend you attend. On the other hand, seminars and laboratory work are mostly obligatory. The university library is free for students – you just need to register before you can begin to use it.
Being a student in Slovenia brings numerous other benefits to both Slovene and international students who enjoy discounts on public transport, entrance fees to events or different activities. If you love biking Ljubljana is ranked 13th on the list of best cities in the world for urban cycling.
The biggest benefit of being a student are the heavily subsidised meals available in a wide range of restaurants across Slovenia. A special coupon system for student subsidised meals ensures that you will always eat well for a reasonable price.
Food coupons
Public transport also offers subsidised monthly passes.
Festivals are very popular in Slovenia. Many student organisations in Slovenia organise various festivals that bring students together throughout the year. The Škisova tržnica, which takes place at the beginning of May in Ljubljana, is Slovenia's biggest and best attended festival. Lampijončki, the second biggest festival which is held in Maribor, also takes place at the beginning of May. There are also festivals like Majske igre, Bogračfestand many other different concerts around the year organised specially for students.
Students in Slovenia like to party during the week as well as during the weekend. Party days might differ from one city to another. In Ljubljana Slovenian students party on Wednesday and international students have parties organised for them on Thursdays. In Maribor Slovenian students party on Tuesdays and international students have parties organised for them on Wednesdays.
Sport is very popular in Slovenia. It is easy to find a gym or a fitness studio that suits you. Also you can use one of the outside on one of the outside fitness gyms, that are becoming more and more popular. If you like adrenaline you can go bungee jumping, rafting, canyoning, and climbing. You can find all of this and more in the Bohinj area or in the nearby Soča valley.
World Wide College offers you a unique opportunity to discover the country and its neighbours, the culture, cuisine, Slovenian festivals, nature, study system, universities, language and gain new knowledge.
---
What others say about this post? (0 Comments)