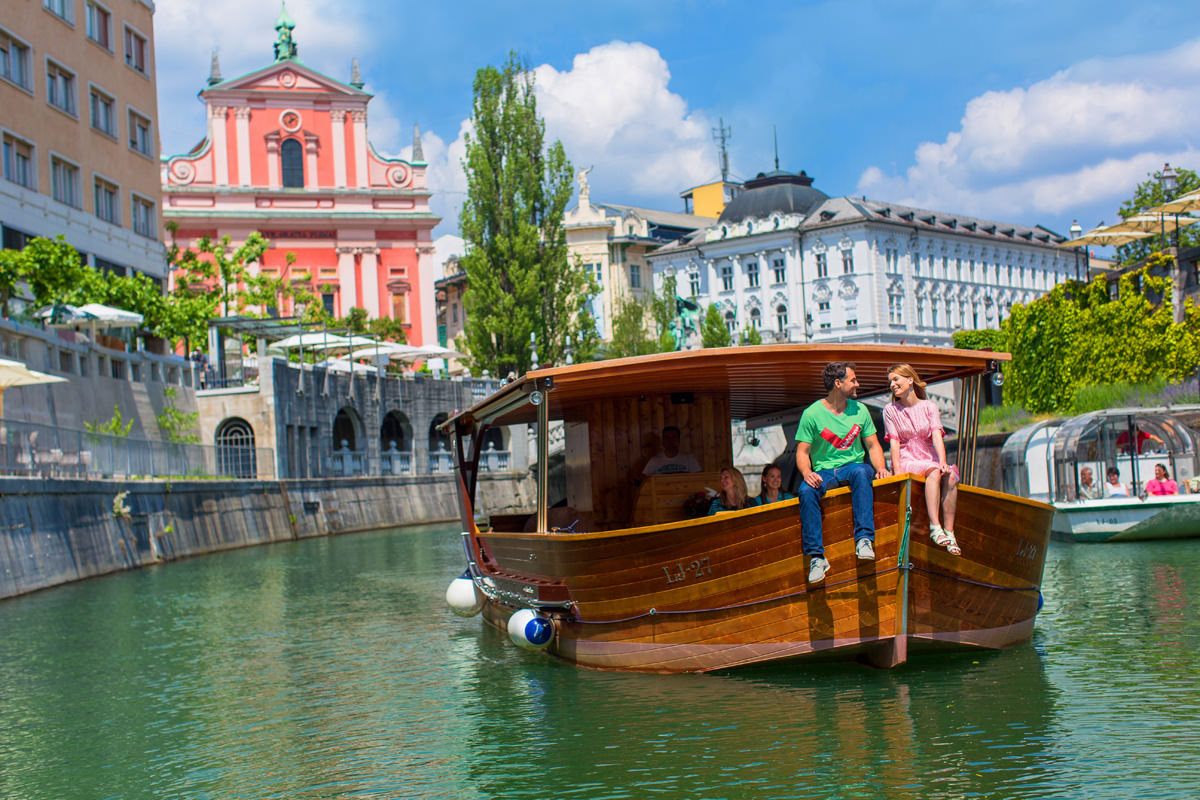 Ljubljana at a glance
Ljubljana, the capital of Slovenia, is a top European study abroad destination due to the academic excellence and high quality teaching, as well as to the low tuition and low living costs. The local public university focuses on interdisciplinary and multidisciplinary study and that will widen students' career prospects. Enjoy the multicultural environment and discover the true Slovenian culture in Ljubljana, enjoying tuition-free undergraduate studies.
Studying
Studying in Ljubljana
Within the university, courses are taught in Slovenian and English as well at all levels of study, so any student should have good language skills in either Slovenian or English.
Study programmes are available for all degree levels: Bachelor's, Master's and PhD, and you can also find higher professional courses, Erasmus programmes, and research degrees.
Subject areas available in the university and colleges: design, agronomy, biotechnology, food science, economics, international business, management, architecture, social sciences, electrical engineering, pharmacy, computer science, medicine, law. The research degrees are mostly oriented towards field like: physics, chemistry, biotechnology, information technologies, energy and environment. Foreign students account for almost 10% of doctoral students, confirming the high PhD quality in Ljubljana.
You can follow university short courses in other globally relevant disciplines.
Career
Career opportunities in Ljubljana
Ljubljana has a local growing economy, with pharmaceuticals, petrochemicals, food processing, banking, finance, transport, construction and tourism as major sectors.
Big companies with local offices in Ljubljana are: Mercator, oil company Petrol d.d., Telekom Slovenije, ComTrade, Cosylab, Sandoz, Unicredit Bank, Microsoft, Deloitte.
International students can partake in many internship and part-time work opportunities in local companies, especially since the local public university has close connections with Slovenian companies and foreign enterprises.
Life
Ljubljana city life
Ljubljana is a picturesque city boasting a wealth of attractions. The buildings have an interesting mix of architectural elements and many sights in the surrounding areas are worth seeing as well.
Major attractions in Ljubljana are:
The Ljubljana Castle (with Romanesque, Gothic, and Renaissance architectural elements)
The Franciscan Church of the Annunciation
The Town Hall
Ljubljana Cathedral
Neboticnik ("Skyscraper") – is a thirteen-story building combining elements of the Neoclassical and the Art-Deco architecture
Triple Bridge – is a group of three bridges, connecting two parts of Ljubljana's downtown (including the iconic Dragon Bridge)
The Ljubljana City Art Gallery
The Slovenian Museum of Natural History
Fountain of Three Carniolan Rivers
International atmosphere in Ljubljana
Most of the foreigners in Ljubljana are the international students coming from many European countries. Regarding the immigrant population, these come mostly from Bosnia, Serbia, Albania, Montenegro, Croatia, and Macedonia. The great majority of students come from the republics of the former Yugoslavia.
Due to its geographical location, fenced by Italy, Austria and Croatia, this makes Slovenia and specifically Ljubljana, an interesting investment location or place for doing business.
Weather Ljubljana
In Ljubljana, you will experience warm summers and moderately cold winters. Precipitations are evenly distributed throughout the seasons, although winter and spring tend to be drier than summer and autumn. July and August are the warmest months with daily high temperatures between 25 and 30 °C (77 and 86 °F), and January is the coldest month with the temperatures mostly around 0 °C (32 °F). Snow occurs from December to February.
Costs
Accommodation costs in Ljubljana
Student housing choices for Ljubljana are:
Student residence – a single room is 270 EUR/month.
Room for rent in a shared flat – costs around 170 EUR/month.
Home-stay – prices are around 590 EUR/month (usually includes meals).
Hostel – decent hostels in the city centre have rates starting from 40 EUR/night.
Living costs in Ljubljana
Ljubljana is one of the least expensive capitals in the world in terms of living costs. An average student spends around 450 – 500 EUR/month for all expenses (accommodation, food bills, moderate social activities and public transportation). Supermarket food costs would lead to about 140 EUR/month. A student public transportation pass is 20 EUR/month.
---
What others say about this post? (0 Comments)