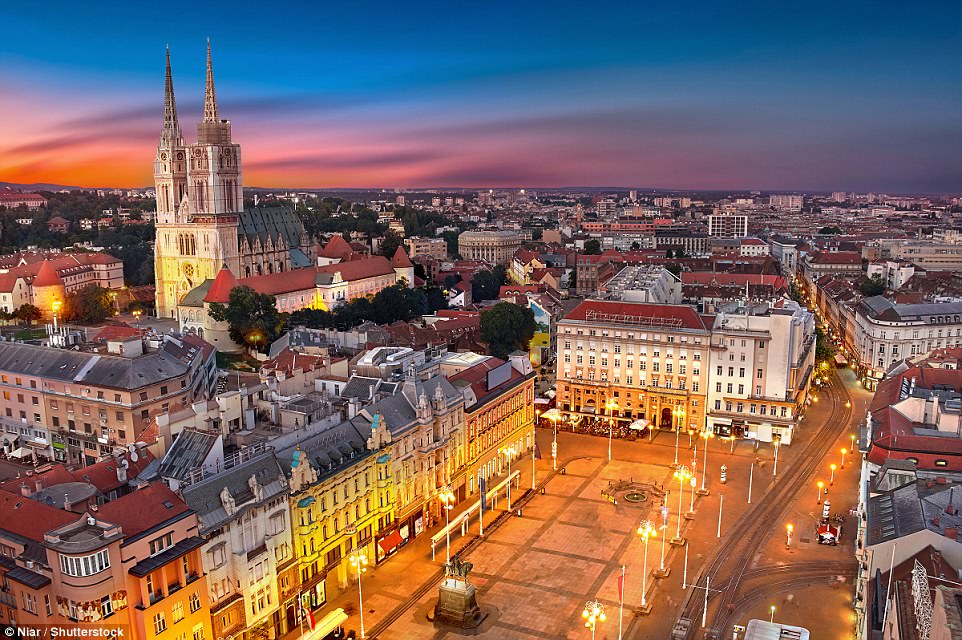 Zagreb at a glance
Zagreb, in Croatia, "the city of museums" cherishes its history and proudly presents it to its visitors. But life in the largest city of the Republic of Croatia means being a part of the country's cultural, scientific, economic, political and administrative centre. Zagreb is a destination in Europe that comprises the beauty of the Medvednica Mountains and the Sava River that are found nearby. When you choose where to study in Europe, you should remember that this city situated on a hill is famous for offering gingerbread hearts as a gift and it is the place where culture is not only on paper but on every street and building. Apart from top English universities in Europe, international students find here enough energy to complete their studies with pleasure and enough warmth to remember this city as a future return destination.
Studying
Studying in Zagreb
To study abroad is Zagreb means to earn a degree in one of the public or private institutions that have a general or specialized profile.
Universities from Zagreb include programmes that lead to a Bachelor's degree, a Master's degree, an MBA or a Ph.D. degree. Courses are available in Croatian and English. Programmes for an undergraduate degree are in the fields of arts, biotechnology, engineering, natural sciences, social sciences, international business, IT, and finance.
There also are online degree courses that lead to a Master of Science (M.Sc.) diploma in finance, strategic management or global supply management.
In most of the private universities and colleges, you can find an accredited programme and research facilities.
Career
Career opportunities in Zagreb
Some universities in Zagreb provide assistance or projects aimed to help graduates get employed as soon as possible. Workshops, conferences, and other events take place in order to create a direct connection between students and employers.
Zagreb is an international trade and business centre and an important transport hub that connects Central Europe with the Mediterranean and the Balkans. Its main industries are the production of electric machines and devices, food and drinks processing, chemical and pharmaceutical.
Some of the companies that have headquarters in the Capital of Croatia are Telekom, Agrokor, INA, and Hrvatski.
Life
Zagreb city life
The "city with a million hearts" and the spirit of continental Europe and the Mediterranean area can be viewed as an outdoor museum. You can find sights and monuments on the streets and you can admire the architecture of the buildings that will take you to a different atmosphere.
The river Sava divides two parts of the city, the old and the new. It is crosses by 12 bridges that are known in the area. Zagreb is divided into three symbolic parts, the Gornji grad – the old town that has nearly one thousand years, Donji grad – the upper town, built in the XIX century and the modern Novi Zagreb ("the new Zagreb"), where skyscrapers stand to impress.
Urban life is also present and active through the Croatian cafes and bars, events and the generous restaurants offer. Zagreb in involved in international sports tournaments, music and film festivals and air shows.
Among the most spectacular sights in Zagreb there are the Ban Jelacic Square, the main square in the city, the neo-Gothic Zagreb Cathedral, the vivid Dolac Market, the Lotrscak Tower that offers a wonderful view of the city and the funicular railway constructed in 1888.
International atmosphere in Zagreb
The largest city of Croatia, referring to area and population, made Zagreb to receive a county status, separated from the surrounding area. Most of the residents are Croatians who know and respect their history and, due to this fact, are welcoming with visitors.
Besides locals, in Zagreb you will find Serbs, Albanians, Bosniaks, Slovenes, Macedonians, Montenegris, and a community of Germans.
Weather Zagreb
The weather is balanced in Zagreb and split into four seasons. Summers are warm and winters are average cold, with occasional snowfalls. In autumn, fog sometimes appears. The average temperatures are of 1°C (33.8°F) in winter and 22°C (86°F) in summer.
Costs
Accommodation costs in Zagreb
Accommodation for students in university dormitories is available in shared rooms for the price of 100 EUR/month.
You can share a private rental flat with three bedrooms and you will pay, in total, 400 – 570 EUR/month.
If you wish to live alone in Zagreb, you will find one bedroom apartments with prices of 236 – 328 EUR/month, depending on their location.
Living costs in Zagreb
Zagreb is an average European city, when it comes to living costs. You will need between 450 and 554 EUR/month. A public transport pass costs around 48 EUR/month.
---
What others say about this post? (0 Comments)